I MEDIATE SERVICING, a subsidiary of I MEDIATE GROUPE, provides services and coordinates the technical operations required for French and international distribution of audiovisual programmes (feature films, documentaries, TV movies, series, web-series).
The company was founded in 2011 to ensure that logistics, human resources and financial needs are met as much as possible for our regular partners -producers, distributors and vendors.
Since its inception, I MEDIATE SERVICING has managed more than 500 programs (feature films, TV series, documentaries, animated content).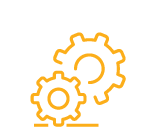 TECHNICAL
Technical expertise
(all types of media)
Respect of deadlines
Regular reports
Technological watch
Performance guarantee
FINANCIAL ASSISTANCE
Pooling of costs
Negotiated rates
Competitive intelligence
Implementation of budget
& monitoring
HUMAN ASPECTS
Comprehensive management
7/7 availability
Fast responses
Time saving
High satisfaction rate